Here's the simple truth: Checking in for your flight can be a hassle. Sure, you can check-in via the airline's app or mobile website, but the reality is that very few people do this. Why? Because you have to wait until just the right time, log-into the airline's website (which is usually a pain to use), and then manually enter all your personal information. And if you travel often, we don't have to tell you how much time is wasted during the process.
But here's the good news! With the release of WorldMate v5.0, we've decided to reinvent the online check-in process!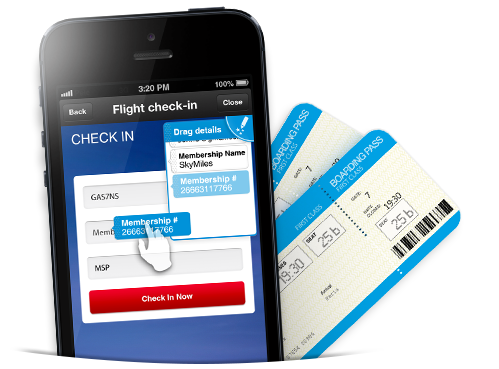 To start with, we've added a new pop-up notification that reminds you when your flight's check-in becomes available. After you access the app, we will then send you directly to the airline's check-in page, which will pre-fill important information such as your reservation, e-ticket, and frequent flyer membership numbers, and much more, all from directly within the app. On top of all this, we also added a one-of-a-kind clipboard that stores all of your reservation and personal information, which can be included in your check-in form with a simple drag 'n drop. This means that, even if you have to go two or three pages deep during the process, all your details will remain immediately accessible.
Upgrade to WorldMate v5.0 now, and have a great flight!